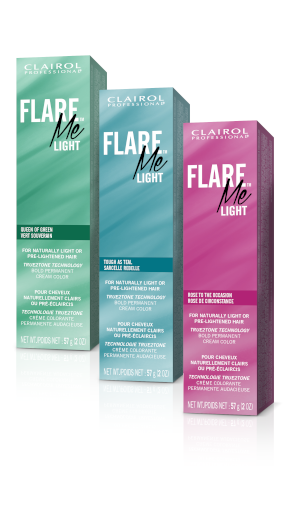 Express yourself with creative, lasting color. FLARE™ Me LIGHT adds vivid color to blonde or pre-bleached hair, and a subtle tone on darker hair. It works beautifully on any hair texture, and the Pastelizer gives you the flexibility to create your perfect intensity.

FLARE™ Me LIGHT Permanent Cream Color's benefits include:
7 jewel-toned shades
Pastel Clear Mix-in to customize your color from strikingly bold to soft and pastel
Intense color
Dimensional results
100% gray coverage
7 STUNNING SHADESMix with Clearly You Pastel Clear Mix-in to take your shade from bold to soft.